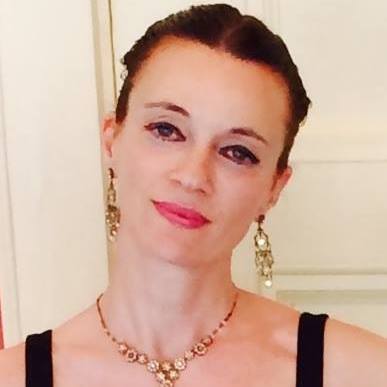 Stefania Nardi Artistic Director,  began her dance training at the age of 9 in Italy, where she was born.  At 19 she became a member of the Balletto Apuano, where she studied the Legat Russian ballet system  and she took exams of the Russian Ballet Society.
During that time she also  had the opportunity to study with Russian teachers of the caliber of  Natalia Krassowska, Alexander Stanov, Boris Brevagdze, Svetlana Osiyeva.
In 1992 Miss Nardi was accepted in the Teacher Tranining Program at the  prestigious National Academy of Dance in Rome, Italy.  Upon earning her degree in teaching ballet in 1995, she moved to Vermont where she became a member of the  Vermont Chamber Ballet   and later became a faculty member of the Adams School of Dance, where she taught  Russian Ballet technique and modern dance.  She often  traveled to New York City to study with  master teachers of the Limón Dance Company and  attended dance intensives held by the Limón Foundation.
In the summers  of 2013-2015  Ms. Nardi  traveled  to  American Ballet Theatre in New York City. Along with select teachers from all over the world she successfully completed an intensive course of study for teachers.  Stefania Nardi is now an ABT® Certified Teacher in Pre-Primary through Level Seven of the ABT® National Training Curriculum.